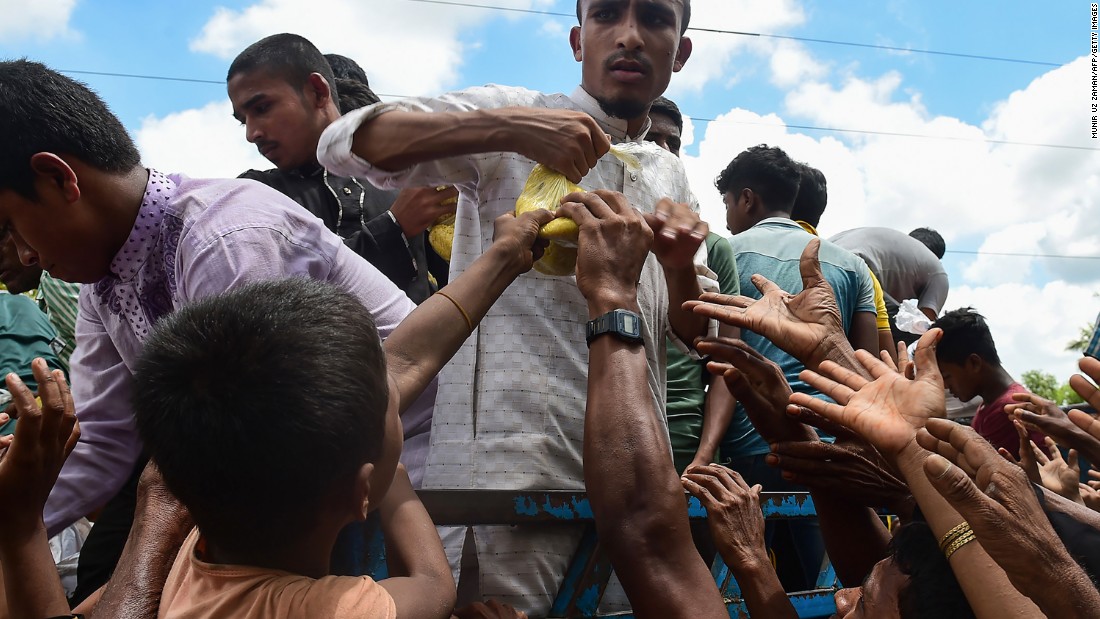 (CNN)The Bangladeshi Prime Minister has delivered a sharp judgment on neighboring Myanmar's treatment of Rohingya Muslims, hundreds of thousands of whom have fled across the border to Bangladesh in recent weeks to escape violence in Myanmar's Rakhine State.
Addressing the UN General Assembly (UNGA) late Thursday, Bangladesh's leader, Sheikh Hasina, said she did so with a "heavy heart."
"I have come here just after seeing the hungry, distressed, and hopeless Rohingyas from Myanmar," she said from the podium.
"We are currently sheltering over 800,000 forcibly displaced Rohingyas from the Rakhine State of Myanmar."
Myanmar considers the Rohingya illegal immigrants from Bangladesh, despite the fact that many Rohingya families have lived in Rakhine for generations. Bangladesh considers them Burmese. As a result, they are stateless.
More than 430,000 people have fled in just three weeks following a military crackdown on alleged insurgents after attacks on police border posts on August 25, Hasina said, quoting figures from the International Organization for Migration (IOM).
More than half of them are children who've made a difficult journey across the Naf River before arriving in muddy, overcrowded camps around Cox's Bazar in Bangladesh.
Hasina said that the government of Nobel peace prize laureate
Aung San Suu Kyi
was actively trying to prevent Rohingya from crossing the border. As State Counselor, Suu Kyi has limited powers, as the Constitution gives ultimate oversight on
defense matters to the Myanmar military.
"These people must be able to return home with safety, security and dignity," she added.
On Wednesday the US State Department
announced
that the US will provide humanitarian aid worth nearly $32 million to Rohingya who have fled violence in recent weeks.
The funding "reflects the US commitment to help address the unprecedented magnitude of suffering and urgent humanitarian needs of the Rohingya people," said the State Department's Acting Assistant Secretary Simon Henshaw.