Police investigated reports of suspicious vehicle near church, said to be among proposed targets of terror cell behind last months attacks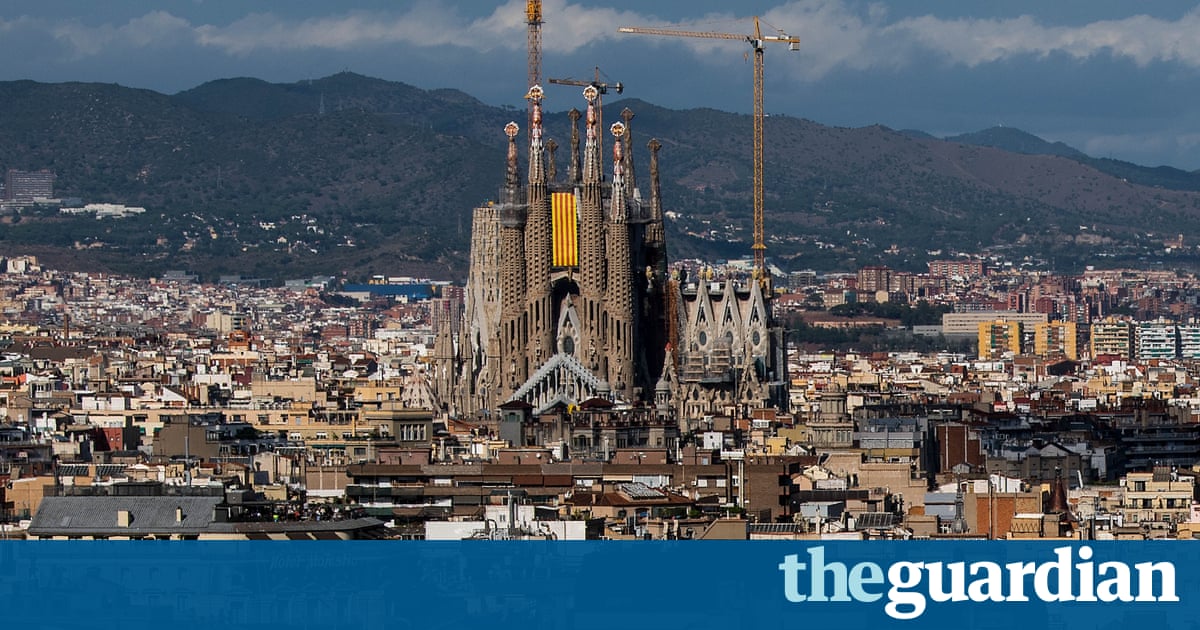 Catalan police temporarily evacuated Barcelonas Sagrada Famlia church and nearby businesses on Tuesday after a van parked nearby prompted a bomb scare.
At about 8.30pm local time, the local police force, the Mossos dEsquadra, said it was examining reports of a suspicious vehicle in the area as part of an anti-terrorist operation.
But the alert was soon confirmed to be a false alarm by Catalan police and the local government. No arrests were made, the police said on Twitter.
The incident comes less than a month after 16 people were murdered in terrorist attacks in Barcelona and the coastal town of Cambrils.
The terror cell that inflicted the carnage was planning much larger attack, including the bombing of the Sagrada Famlia, a suspect told a court after his arrest.
Mohamed Houli Chemlal made the admission after being brought before a judge in Madrid, Spanish media reported, quoting court officials.
Houli, 21, confirmed that the group had been planning large-scale bomb attacks before an explosion ripped through a house in Alcanar where a number of them had been staying, killing two of the plotters.
One of the proposed targets was the Sagrada Famlia, the half-finished church designed by the Catalan architect Antoni Gaud that is one of Barcelonas best loved buildings.
Spain has kept its anti-terrorism security warning one level below the maximum since mid-2015.